The Best Aerobic Workouts At Home For Belly Fat
The task of reducing belly fat is not easy. If you want to shed some of your belly fat without going to the gym, it is best for you to include aerobic workouts in your daily exercise routine because they are effective in our daily life. Studies have shown that aerobics are the best exercise regime for losing belly fat and hence, you should perform the following aerobic workouts in the comfort of your home because they produce the best results.
1. Circuit training
This is simply an aerobic exercise that results in a high intensity workout when you combine it with resistance training. You should perform these exercises in a circuit, meaning that you should perform them one after another. You should also have minimal rest in-between. Circuit training requires you to perform both non-aerobic and aerobic exercises. You can do so by creating your own routine.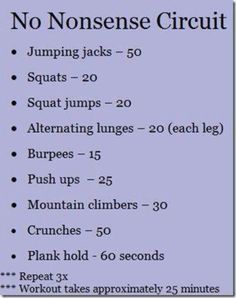 2. Core Power Yoga
Besides helping you to lose weight, Core Power Yoga helps in strengthening your back and abdomen. It can also make your hip and pelvis stronger, this also help in toning your muscles. Doing Core power yoga can reduce the stress and can gain strength, stamina and concentration.
3. Stair exercises
Stair training does not only help in toning down the lower body but it also boosts your cardiovascular stamina. You should walk down and up some stairs for approximately 15 to 20 minutes. You can increase this much later to half an hour. You should maintain a steady pace because this exercise is a warm up one.
4. Kickboxing
This is a very simple exercise that helps in burning 863 calories in just one hour. It burns fat from the thighs and waist, and hence, it is a great cardio workout.
5. Skipping
Skipping is a high-intensity aerobic workout. When you are performing it, you should target your calves, shoulders, thighs, and bottom. You should burn calories by doing high-energy skipping. Various research studies have shown that skipping can help in burning a maximum of 450 calories in just 45 minutes.
6. Jogging in place
This is a very popular aerobic exercise that helps in improving your metabolism and increasing your heart rate. You should induce fat burning by jogging in place in the comfort of your home.
7. Squats
These are a full body workout and hence, you should include them in your exercise routine if you want to lose your belly fat.
8. Dancing
This is a great fitness exercise that can help in making your body flexible, help in toning your body, and help you to lose weight and have a flat belly. You should opt for any kind of dance whether it is Bollywood or Bhangra dancing, or belly or zumba dancing.
9. Squat jumps
Squat jumps are a high intensity workout and you can do them to increase the heart rate and burn belly fat.
Losing belly fat is very good for your overall health and the aforementioned aerobic workouts can help you to achieve your goal. Hence, you should do them as recommended and get an ehic card so that you can seek free or affordable medical advice in case they cause you any problem.
Author Bio: Mathew Williams is a passionate blogger. He works on behalf of ehic. He has been writing contents on the we professionally since 2006. As an avid reader and blogger, he shares his experience through his articles on travel, education, technology, parenting and many more.
© 2014 DLS HealthWorks, LLC.
Lori Shemek, PhD, CNC, health and weight loss expert is the best-selling author of 'Fire-Up Your Fat Burn!