Sweet Healthy Snacks That Help You Shed Weight
There is a pervasive belief that in order to lose weight you have to give up delicious foods and in particular, sweet treats or decadent desserts. The truth is, that you can have your 'brownie' and eat it too. You don't have to give-up what you love. In fact, the sweet treats below will help knock out hunger and cravings, help boost metabolism and create optimal health = a win all the way around.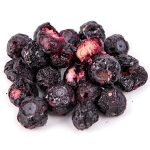 Freeze-Dried Blueberries
Freeze-dried blueberries or other dark pigmented or red berries, are high in the antioxidant anthocyanin that helps to block the absorption and storage of fat – preventing fat cells from getting larger. The freeze-dried berry is a sweet, healthy snack that you can take anywhere.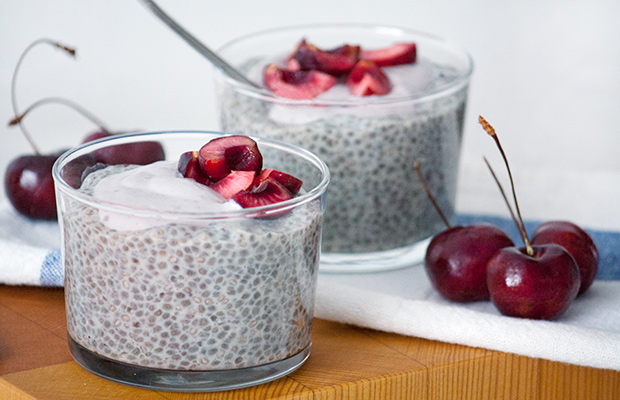 Chia Seed Pudding
Chia seeds contain healthy fat, protein and an impressive 11 grams of fiber in just two tablespoons, making these tiny seeds one of the most effective appetite suppressants for weight loss.  The chia seeds, combined with cherries, help to stop inflammation.
Simply combining chia seeds, cherries, coconut milk, vanilla and cinnamon and allowing to rest overnight, creates a creamy decadent sweet treat. Top with shredded coconut.
Cherry Vanilla Chia Pudding
Ingredients
For the pudding:
2 1/2 cups unsweetened almond milk
1/2 cup red bing cherries, pitted and halved
1/2 teaspoon ground cinnamon
1 teaspoon Stevia
1 teaspoon vanilla extract
1/2 cup chia seeds
Directions
Blend almond milk, cherries, cinnamon, Stevia and vanilla together in a blender on high until smooth. Mix with chia seeds thoroughly. Let rest for 5 minutes then stir again. After 10 minutes, stir again. Cover and refrigerate at least 3 hours or overnight. Enjoy!
Serves 4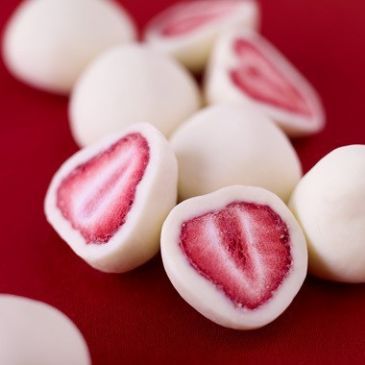 Yogurt-Dipped Strawberries
Yogurt contains beneficial bacteria that helps to boost weight loss. An abundance of healthy gut flora helps to reduce weight and optimize your immune system. Conversely, an abundance of unhealthy gut bacteria extracts more calories from the foods we eat resulting in weight gain.  Strawberries are high in the antioxidant anthocyacin that helps to stop fat storage. 
Simply dipping halved or whole strawberries in Greek yogurt and freezing creates a healthy, anti-inflammatory, sweet snack that helps shed weight.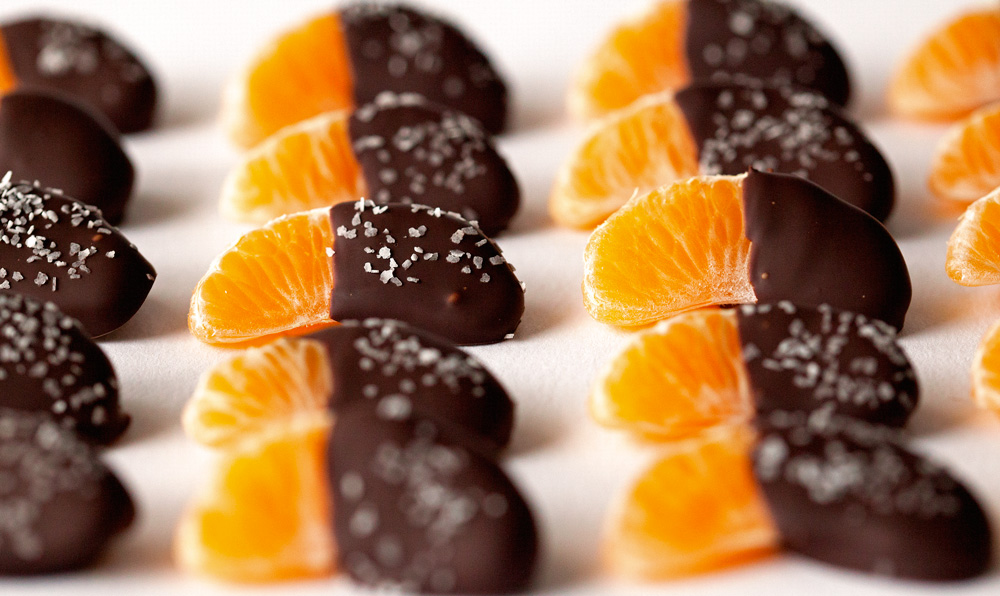 Dark Chocolate
Chocolate is high in flavonoids or plant nutrients that can help stop fat storage, reduce appetite and lower blood sugar to help curb hunger and cravings. Chocolate contains not just a plethora of weight loss benefits, it can help boost mood as well.  Tip:  Consider adding cacao nibs to yogurt, oatmeal, or smoothies to reap dark chocolate's benefits.
Easy Dark Chocolate Sweet Snack: Melt dark chocolate and dip a mandarin or tangerine slices (coated halfway) in the melted chocolate and let cool to create a delectable, juicy sweet treat to help lose those stubborn pounds.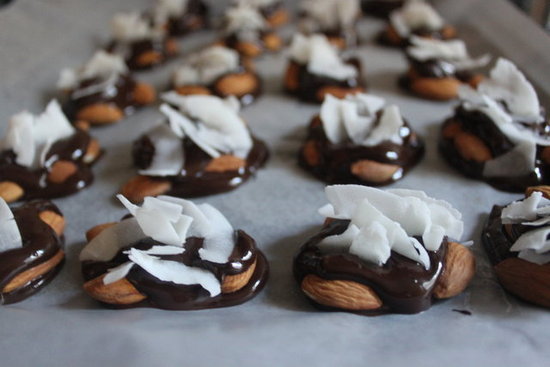 Dark Chocolate Almond Coconut Clusters
This combination of dark chocolate, coconut and almonds satisfies your sweet tooth while helping to promote weight loss. The dark chocolate contains flavonoids that help to stop fat storage, the almonds contain healthy fat and fiber that balances blood sugar and coconut is considered the most weight loss friendly fat as it contains a unique matrix of fatty acids that helps to reduce weight, particularly, belly fat.
Pear Slices and Almond Butter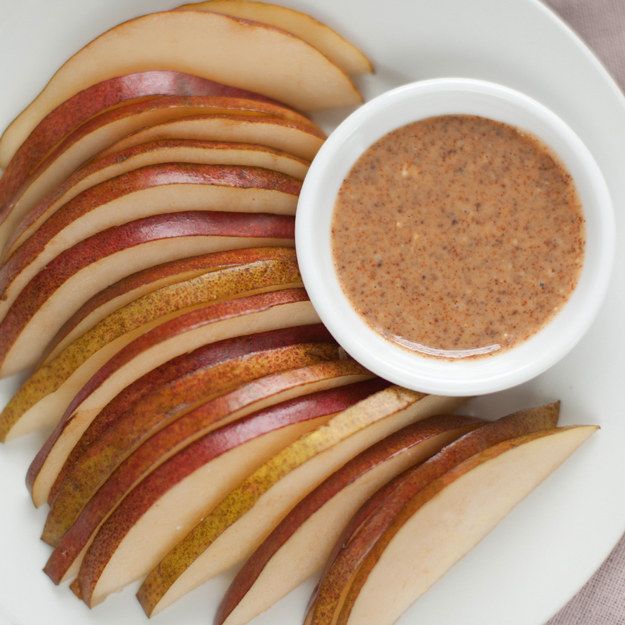 Almond butter with pear slices is a nutty, sweet and juicy treat. The pear is high in fiber and the almond butter is dense with healthy fat that stops hunger and cravings by balancing blood sugar. Add a sprinkle of cinnamon for even more weight loss benefits.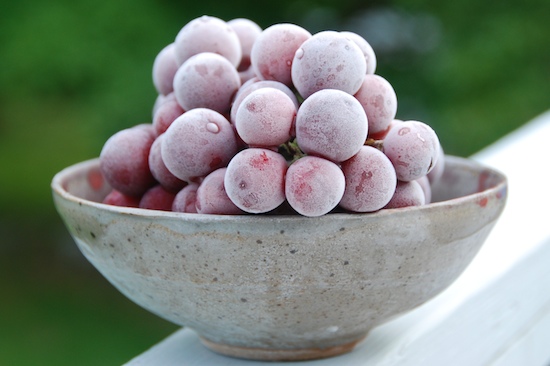 Frozen Grapes
A very simple and easy sweet treat are frozen grapes. Simply put them in the freezer until frozen for a convenient treat you can pop in your mouth when you need a sweet fix. Grapes and grape skin are dense with polyphenols including resveratrol that helps to stop fat storage and shed belly fat.
©2017 DLS HealthWorks, LLC.  Lori Shemek, PhD health expert and weight loss expert.  Best-Selling Author of How To Fight FATflammation! and the best-selling author of  'Fire-Up Your Fat Burn!'