How Peanuts Can Improve and Protect Your Child's Health
What is the most important gift you can give to your child? The gift of a healthy diet. A child's healthy  development is solely dependent upon his or her nutritional status. The foundation of all health and mental well-being is reliant upon nutrition. In fact, nutrition during the toddler years has a lasting influence on how the brain and body perform throughout a lifetime. 
Many parents are concerned about whether they are feeding their children healthy foods. The good news is if a parent is concerned, they are most likely heading in the right direction. Unfortunately, there is much confusion about what to feed children so they live with optimal health. Some parents are unaware of the hazards certain foods contain. Did you know? U.S. kids drink an average of 30 gallons of sugary drinks per year, and take in even more added sugar from processed foods.
Once a child becomes a toddler, 1-3 years old, is the time to establish healthy and lifelong habits around nutrition and eating. The early years are important since children are very impressionable and a product of their environment. 
Proper nutrition during the first 2 years of life is essential for healthy growth and development. The Dietary Guidelines for Americans 2020-2025 refers to this time period (the period from birth to 24 months) as "B24" The American Academy of Pediatrics recommends that parents introduce complementary foods in their baby's diet at around 6 months old, which is a great time to incorporate thinned peanut butter. Simply add water to a very small amount of peanut butter and mix it into baby rice cereal. 
For toddlers, healthy eating does not have to be a science project. In fact, it is very simple. Just knowing which foods to feed them is the key. One very powerful, nutrient-dense food is peanuts. In fact, the new PB&J Cafe opened up inside the Boston Children's Museum. Why? Because peanuts and peanut butter make children not just healthy, but happy!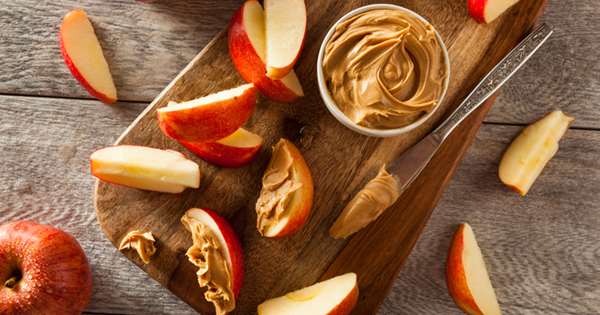 Why Peanuts?
With seven grams per ounce, peanuts have more protein than any nut. Protein is essential for growing children – they require it in order to grow in a healthy way. In fact, peanuts are a superfood offering more than 19 essential vitamins and nutrients, including the vital B vitamins for proper brain development. Peanuts also contain the very important amino acid Arginine, another nutrient that encourages healthy growth. 
Peanuts deliver a lifetime of health benefits – beginning with infants, toddlers and young children and continuing into adulthood.  For children, peanut foods: 
promote healthy brain and body development
promote healthy eating habits
can protect against childhood and adult obesity and chronic diseases
Peanuts, peanut butter and peanut flour are packed with vitamins and minerals that support brain and body development in infants, toddlers and young children and can be introduced at appropriate times.
According to The Dietary Guidelines for Americans 2020-2025, early introduction of peanuts as a complementary food can reduce the risk of peanut allergies. In addition, including peanut foods in your child's diet can promote good nutrition and better health as they continue to grow into adulthood.
Brain & Body Development
Although the brain continues to develop and change into adulthood, the first 8 years can build a foundation for cognitive ability, health and overall life success. How well a child's brain develops depends on the nutritional foundation it receives. Peanuts are nutrient-dense, meaning they contain an abundance of vitamins and minerals – including polyunsaturated fatty acids (often referred to as "healthy fats"), choline and copper, along with iron, zinc and protein. 
Unsaturated fatty acids, such as from peanuts, are vital for the rapid brain development that occurs during a child's first 2 years of life. 
Choline helps build neurotransmitters in the brain. 
Copper feeds neuron cells in the brain. 
Arginine intake from foods is associated with higher growth velocity and linear growth in children.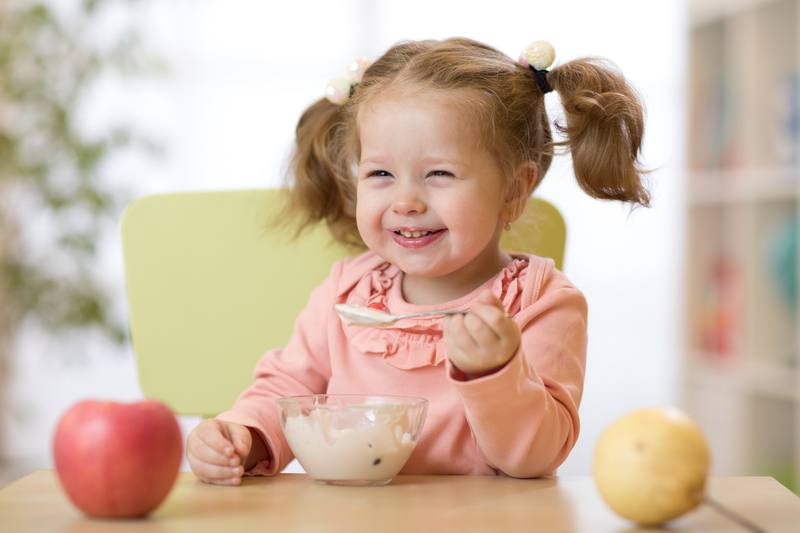 Healthy Habits for Children & Adults
Healthy diets in infancy and childhood can protect against obesity and its related chronic diseases in adulthood. 
Regular consumption of peanuts and peanut butter is associated with better weight management, heart health, and protection from diabetes in adults, and early introduction of peanuts could reduce risk of some of these chronic diseases as infants and toddlers grow older. 
For example, a 2019 study showed that children as young as 6 who ate nuts/peanuts instead of sweet snacks had a 59% lower risk of early signs of atherosclerosis than children who didn't. Encouraging healthy diets that include peanuts early on can promote healthy hearts and bodies throughout the lifespan.

Peanut Introduction & Healthy Habits
Many parents naturally have questions and concerns about when peanuts and peanut butter can be safely introduced. Following these guidelines will ensure a worry-free introduction.  
Infants: Peanut powder mixed with water or natural peanut butter thinned with water can be introduced to children around at 6 months – the time when parents begin to introduce soft foods as complementary to breast milk and/or formula. 
Toddlers: A Journal of American Dietetics Association study found that "pairing vegetables with a preferred taste like peanut butter significantly increased vegetable consumption in children." Feeding whole nuts or sticky foods like peanut butter to infants and toddlers may not be appropriate due to choking risk. However, parents can pair thinned peanut butter with softened vegetables to help build healthy habits that may be carried throughout childhood and adulthood.
Children: For children four years and older, peanuts and peanut butter are appropriate.
Adding foods that are healthy and that children love to eat is a parent's dream come true. Peanuts and peanut butter are an inexpensive and delicious way to do both.
For more information on B24 nutrition, watch The Peanut Institute's new "Science Made Simple" video. The video and healthy recipes are available at peanuteinstitute.com.