A Gut Microbiome Breakthrough for Type 2 Diabetes!
One in ten of us have type 2 diabetes, a metabolic disorder that means your blood sugar levels are too high. This type of diabetes is now on its way to becoming a global epidemic.
This serious health condition affects your body's ability to produce or use insulin, a hormone that allows your body to turn glucose (sugar) into energy. Essentially, we become insulin resistant and the sugar is chronically circulating in the body. This excess blood sugar can wreak havoc on the body such as promoting heart disease, stroke, kidney disease, eye health, obesity, nerve damage, gum disease, poor brain health and shorter life expectancy.
The International Diabetes Federation reports that over 400 million people are affected with T2D worldwide. The World Health Organization (WHO) concludes that a large percentage of our global population has diabetes, not to mention prediabetes, which is not counted in the WHO estimation. Countless people have prediabetes and are unaware they do. Prediabetes is now recognized as a harmful metabolic state, as individuals with prediabetes are at a very high risk of developing full-blown type 2 diabetes and its associated complications.
The good news? If you have pre-diabetes or type 2 diabetes, you now have more control over the disease than just about any other time in history. This is primarily due to scientific advances in the detection of prediabetes and type 2 diabetes, along with multiple resources and tools available, patient awareness on managing the disease, more effective and user-friendly medications and glucose monitors.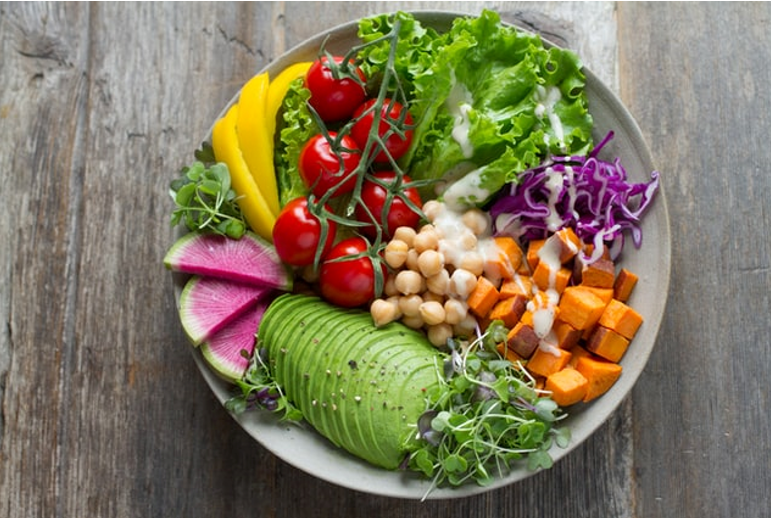 How does our gut health impact this disease?
Our gut is the epicenter of our health and well-being. The type of bacteria and abundance of healthy microbes in your gut dictate not only your overall health, but also your weight, brain health, mental well-being and whether you may potentially become vulnerable to type 2 diabetes.
Many people are unaware that healthy, beneficial bacteria support effective processing of sugars, carbohydrates, and fibers. These beneficial bacteria live along the length of your digestive tract and prepare your body to process the sugars that are entering through the gut by starting the metabolism process – the problem is that most of these bacteria are few in number and strains or simply missing in those with T2D.
What are three key factors that help fight type 2 diabetes?  Diet, exercise and our gut health. When all three are implemented, it can be a powerful step to healthy success. Physical activity, such as cardio or strength training can promote better insulin sensitivity which reduces the amount of insulin your body needs. The types of food we eat plays a key, protective role in managing our blood glucose level. Certain foods such as refined, processed carbohydrates can have a negative impact on blood glucose promoting blood glucose swings that also create inflammation. However, a diet high in fiber can have a powerful effect in managing type 2 diabetes by feeding our healthy gut microbiota.
However, this recruitment of healthy choices is often effective but oftentimes it's not enough. If you have type 2 diabetes, you either don't have enough insulin, or your cells have become resistant to it. When that happens your body can't control your blood sugar levels and can't turn food into energy. Additionally, you may have many disruptions in your metabolic processes with a key problem being a reduced ability to metabolize fiber and manage blood glucose. New discoveries in microbiome research indicate that this lost/reduced ability can be restored by replenishing strains in the gut microbiome. Gut health is an important and powerful component as well.  When we have enough healthy and abundant gut microbes, we optimize our gut health and overall health.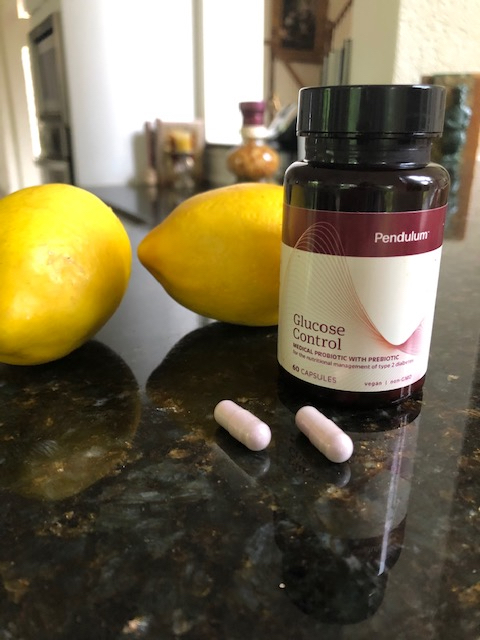 What if there was an easier, scientifically-proven way to lower blood sugar naturally?
"The high points of your day shouldn't be your sugar spikes"
This is where Pendulum Glucose Control enters the picture. Pendulum Glucose Control, the first and only medical probiotic designed specifically for the dietary management of type 2 diabetes and clinically shown to lower A1C and blood sugar spikes.
PGC's patented formulation contains a unique blend of novel probiotics and a prebiotic that can't be found in any other probiotic on the market. 
Pendulum, a cutting-edge company focused on reinventing health through the microbiome, offers a safe and natural solution that has been clinically proven to lower A1C levels (by 0.6 percent) and blood sugar spikes (by 33 percent).* Unlike "off-the-shelf" probiotics with general "gut health" claims, the company's medical probiotic has been clinically tested and shown to deliver meaningful benefits for managing blood sugar levels.* Also, it can be taken with first line diabetes drugs including Metformin along with your physician's supervision. In fact, PGC showed improvement in A1C levels in people already taking Metformin during their clinical study. 
Pendulum is on the forefront of bioscience discoveries and is redefining how people manage specific chronic illnesses and diseases. The company has pioneered the discovery of unique targeted strains of beneficial bacteria that help restore disrupted gut function in people with type 2 diabetes.
The key benefits of Pendulum Glucose Control include managing healthy glucose levels; unlocking fiber potential to energize the colon strengthening gut lining to help prevent inflammation and producing butyrate, the naturally occurring metabolite that is lost in people with T2D but is key for maintaining insulin and glucose balance and overall optimal health.  Additionally, a very special, unique and healthy bacteria called Akkermansia muciniphila plays an important role in reducing obesity and type 2 diabetes, in part, by suppressing gut inflammation, promoting a strong cell barrier and promoting a healthy diverse microbiome. This is great news as Pendulum has been able to include this bacterial strain in Pendulum Glucose Control's formulation. Numerous studies have found that people with diabetes, prediabetes and obesity often have much lower levels of A. muciniphila.
Plus, it is so easy to take Pendulum Glucose Control! Simply take 1 capsule twice daily with food (once in the morning and once in the evening). Pendulum Glucose Control is Non-GMO Project Verified, vegan, dairy-free and gluten-free, which I love as well.
So, if you are ready to lower your blood sugar and A1C without medication and use the one and only medical probiotic for diabetes, it is time to take back control of your health and future health with Pendulum Glucose Control.
Pendulum Glucose Control is currently available online at www.pendulumlife.com. The company offers multiple purchase options, including a monthly subscription for $165 per month with a money back guarantee. Pendulum recognizes how crucial providing nutrition and diabetes education support are to the successful management of this condition and offers complementary nutrition consultations, as well as complimentary A1C tests to help consumers track their progress, with purchase.
Because I've partnered with Pendulum Glucose Control, they have created a special unique discount code for my followers and readers. Use this code: SHEMEK33 to receive 30% off your first bottle of Pendulum Glucose  Control. www.PendulumLife.com 
*Consult your physician as part of your total diabetes management plan. Results may vary from person to person.
**A nutrition study demonstrated a significant reduction in A1C and blood sugar spikes in people with type 2 diabetes. The study was randomized, double-blinded, placebo-controlled, and across multiple sites in the U.S.
This is a sponsored post written by me on behalf of Pendulum. All opinions are 100% mine.
References:
Xu, Yu, et al. "Function of Akkermansia muciniphila in Obesity: Interactions With Lipid Metabolism, Immune Response and Gut Systems." Frontiers in Microbiology, vol. 11, 2020, doi:10.3389/fmicb.2020.00219.
Tilg, Herbert, and Alexander R Moschen. "Microbiota and Diabetes: an Evolving Relationship." Gut, vol. 63, no. 9, 2014, pp. 1513–1521., doi:10.1136/gutjnl-2014-306928.
Tai, Ningwen et al. "The role of gut microbiota in the development of type 1, type 2 diabetes mellitus and obesity." Reviews in endocrine & metabolic disorders vol. 16,1 (2015): 55-65. doi:10.1007/s11154-015-9309-0