New Year ~ New You! Your Steps to Health & Weight Loss Success
NEW YEAR – NEW YOU!  ~  ACTION PLAN TO ACCELERATE WEIGHT LOSS
It is the start of the new year and many are motivated to take the right steps to weight loss or health success. Unfortunately, those same individuals veer off the healthy path and simply just give up. Why?  Because they do not have the right tools. That is why I teamed-up with GNC to give you not only the right actions to implement, but further your weight loss success with GNC's new healthy weight loss supplement Slimvance.
Taking a supplement is a powerful way to target any area of health that needs extra attention such as glucosamine for joint health or omega 3 fat to help support the body's healthy inflammatory response, or vitamin D if one is has insufficient levels. When you utilize the three-pronged approach of a healthy diet, exercise and supplementation, weight loss is then a lifestyle.
I have created an action plan for you to integrate into your New Year~New You Action Plan. If you can only do one action step, do that one until it feels comfortable and a natural part of your lifestyle. Using a healthy supplement such as Slimvance (a patented botanical blend that will help increase weight loss up to 6X* in clinical trials) will make the journey so much easier.  Slimvance is a healthy, stimulant-free, GMO free herbal blend.
NEW YEAR~NEW YOU ACTION PLAN
Choose 1-3 items from this list to integrate into your daily life for 21 days.  Remember, It takes approximately 3 weeks to develop a habit fully.
LOWER CARBOHYDRATE INTAKE
Reducing carbohydrate intake is your powerful key to weight loss success. You will not only lose inches and weight…you will promote optimal health as well. When we reduce carb intake, research shows we kick hunger and cravings to the curb, increase insulin sensitivity – a key marker for optimal health, increase heart healthy blood levels such as HDL (good cholesterol) and so much more. Low carb diets can range from 20-200 carbohydrate grams a day.
REMOVE SUGAR (ALL FORMS) FROM YOUR DIET
When you remove sugar from your diet, amazing things happen. Here is a you tube video I did to help you easily achieve Sugar Freedom:
ttps://www.youtube.com/watch?v=uOEYo
Sugar also triggers glycation a fancy word for the caramelization of bodily tissue – this includes your liver. You may be familiar with crispy brown potatoes or the crispy parts of a grilled steak – this crispiness is glycation and this same chemical process occurs in the human body when proteins and sugar combine.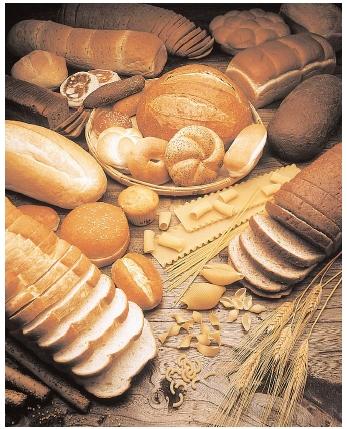 REMOVE REFINED CARBOHYDRATES (WHITE FLOUR, WHITE RICE, WHITE BREAD) FROM DIET
Refined carbohydrates such as white flour, white rice, desserts, candies, packaged processed junk foods, chips, breads, crackers, pasta etc. has a powerful impact upon your health and weight.
Refined carbohydrate products are just like sugar in the way the body metabolizes them.
Slowly begin to replace grains with healthier alternatives that are easy swaps to make, such as: beans, lentils, lettuce wraps, cauliflower rice, cauliflower mashed potatoes, zucchini noodles, taro chips, plantain chips, paleo bread or grain-free muffins.
SWAP OUT INFLAMMATORY OMEGA 6 FATS
Pro-Inflammatory omega 6 fats lead to inflammation and weight gain.  Inflammatory cytokines from chronic, low-grade inflammation are associated with future weight gain. And as you gain weight, fat cells become a source of inflammation. In obesity, fat cells recruit immune cells causing inflammation that is thought to contribute to insulin resistance.
Your goal is to create a balance of omega 3/6 and it is easy to do when you add in more omega 3 fat such as:  wild fatty fish such as salmon, rainbow trout, sardines, oysters; omega 3 whole eggs, walnuts, flax or chia seeds, free-range or grass-fed meat.
Swap out inflammatory foods high in omega 6 fat such as: corn oil, vegetable oil, canola oil or soy oil. Swap these oils for health fats such as olive oil, avocado oil, macadamia nut oil or coconut oil.
Avoid: Packaged, processed foods such as: mayonnaise, snacks, cookies, candies, muffins, cakes, pretzels, crackers, chips etc., fast foods such as Burger King, corn products.
EXERCISE 3-4 DAYS A WEEK, STRENGTH TRAIN 2-3 DAYS A WEEK
Exercise such as walking will help you boost metabolism.  Cardio is very important but strength training is king when it comes to fat loss. If you have time for cardio and strength training, absolutely do both. However, if you are short on time – get your strength training in.
If you want a quicker & more powerful form of exercise, use High Intensity Interval Training or HIIT. An abundance of research shows clearly that quick bursts of activity promotes more weight loss and optimal health over traditional steady state cardio such as running. HIIT can be done with most workouts such as the elliptical, treadmill, walking, running, bike or your own body weight. If you can only do one of the eight intervals right now, that is excellent. You will be amazed at how quickly you will progress.
Here is basic example of HIIT:
Go as fast as you can for 30 seconds, reduce speed to a low-to-moderate pace for 90 seconds. Repeat 8 times.
USE STRESS REDUCTION TECHNIQUES
Chronic stress has a serious impact upon our weight and health. If weight loss is your goal, then chronic stress has a powerful effect upon your weight by triggering the stress hormone cortisol.  Cortisol can also impact fat stores in the body.  So purposefully practicing stress reduction will reduce this inflammatory hormone cortisol, so you can get on with the business of losing weight and creating optimal health. Use stress reduction techniques such as: deep breathing, meditating, tai chi, guided visualization, relaxing in any form that appeals to you such as reading a book, taking a walk or watching TV.
Here is a breathing technique called 'Box Breathing' developed by the Navy Seals to stop the stress response:
Breathe in through the nose for 5 seconds; hold for 5 seconds; exhale for 5 seconds; hold for 5 seconds.
GET AT LEAST 7 HOURS OF SLEEP EACH NIGHT
Lack of sleep is just as detrimental to the body, our weight and our mental health as chronic stress is. Lack of sleep also has other profound effects upon our health including brain health.
Ensure you get your sleep quota each night and take steps to ensure quality sleep such as:
Go to bed the same time each night; no blue light devices (phones, computers, pads) 90 min. before bed, no caffeine in late afternoon and beyond, sleep in a pitch dark room, ensure the room is cool, refrain from drinking a lot of water right before sleep. You can apply the Box Breathing Technique to help you fall asleep or go back to sleep.
HYDRATE: DRINK HALF YOUR BODY WEIGHT IN OUNCES EACH DAY – MINIMUM.
We need water as our bodies are mostly water almost 70% water and our brain is 80% water. Research shows when we drink water, we boost our metabolism by 30% for hours later. When our cells are dehydrated, cellular function slows down and so does your metabolism. Mild dehydration also promotes hunger, sugar cravings, fatigue, lethargy, headaches and more, so ensure you are drinking water every day, throughout the day.  I recommend you drink half your body weight in ounces of water daily, so if you weigh 120 lbs, drink 60 ounces at a minimum daily.
EAT AN ANTI-INFLAMMATORY DIET – STOCK YOUR KITCHEN WITH SUPER FOODS
Ensure Optimum Nutrition. Eat whole, nutrient-dense foods at every meal with an emphasis on anti-inflammatory and antioxidant-rich foods, including vegetables such as leafy greens, broccoli, cauliflower, fruits (especially berries), high-fat fruits like avocados and olives, fatty fish, spices such as turmeric or ginger and teas such as green tea or ginger tea.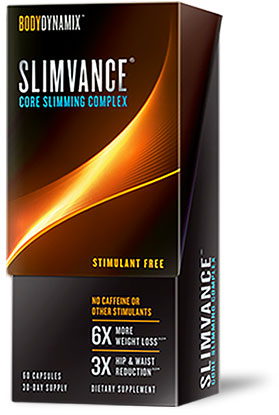 TAKE RECOMMENDED SUPPLEMENTS EVERY DAY
Take a multi-vitamin, vitamin D3, magnesium citrate and an omega 3 source such as purified fish oil or krill oil and the herbal supplement Slimvance. Check with your doctor first to ensure there are no interactions with medications etc.
PRACTICE SHIFTING YOUR MINDSET
Remember that you have the power within you to create healthy success. To help you accelerate this, focus on the good that can come of weight loss – such as better health, a longer life, more enjoyment in everyday activities and the prevention of diabetes, inflammation and heart disease as opposed to what most do, focus on the negative which leads to a negative mindset and ultimately failure. Practice positive thinking, be proud of the small wins and instill the "I'm the kind of person that does XYZ"  Such as "I'm the kind of person that chooses to a veggies at every meal" or "I'm the kind of person who chooses to move my body most days of the week"  When you have this mindset, you will rarely let yourself down.
Remember that ACTION is the key to success. Take the right ACTIONS that will switch on those genes you want to bring about the RESULTS you desire when it comes to your health, happiness and other areas of your life.
References
http://diabetes.diabetesjournals.org/content/52/8/2097.full?ijkey=c30ecf67b38ac20bc59ecf06ac0a8cbb539532fc 
https://www.ncbi.nlm.nih.gov/pmc/articles/PMC2735041/
*A randomized clinical study of 140 healthy overweight people compared the use of Slimvance® in conjunction with an 1800 calorie diet and walking plan to a placebo with the same diet and walking plan. Those on Slimvance® lost almost 10 more pounds (-11.81 pounds versus -1.91 pounds), lost over an inch more around the hips (-1.76 inches vs. -0.48 inches), lost over an inch more around the waist (-2.12 inches versus -0.68 inches) and lost more percent body fat (-1.05% versus 0.71%) than the placebo group after 16 weeks. 
This post was written in partnership with Slimvance and GNC. However, all opinions expressed are my own. You can purchase Slimvance at GNC retailers nationwide, as well as via my link here.