Review of Eu Natural's Vibrance!
When I find a line of health supplements that I feel is uniquely beneficial and of quality, I feel compelled, in fact, my duty to share this information. In this review blog, I am going to share with you three different supplements that are remarkable from EU NATURAL: MY BRAIN! VIBRANCE and PURGE!
Here is why I highly recommend them:
The Eu Natural supplement line, founded in 2013, has become a customer favorite. Eu- [pronounced 'you'] a combining form meaning "good," "well," occurring chiefly in words of Greek origin; in scientific coinages, it often has the sense "true, genuine"
Their products are made with the highest ingredient quality, accurate serving sizes, and at an affordable price. They deliver amazing customer service that leads to trust.
Eu Natural creates powerful blends of herbs, vitamins, and minerals, each designed for a specific purpose. They have only premium health supplements that are made in the USA and meet or exceed the strict manufacturing standards set by the FDA. They are made without any extra fillers, binders or junk and deliver only the freshest ingredients.
So let's get started!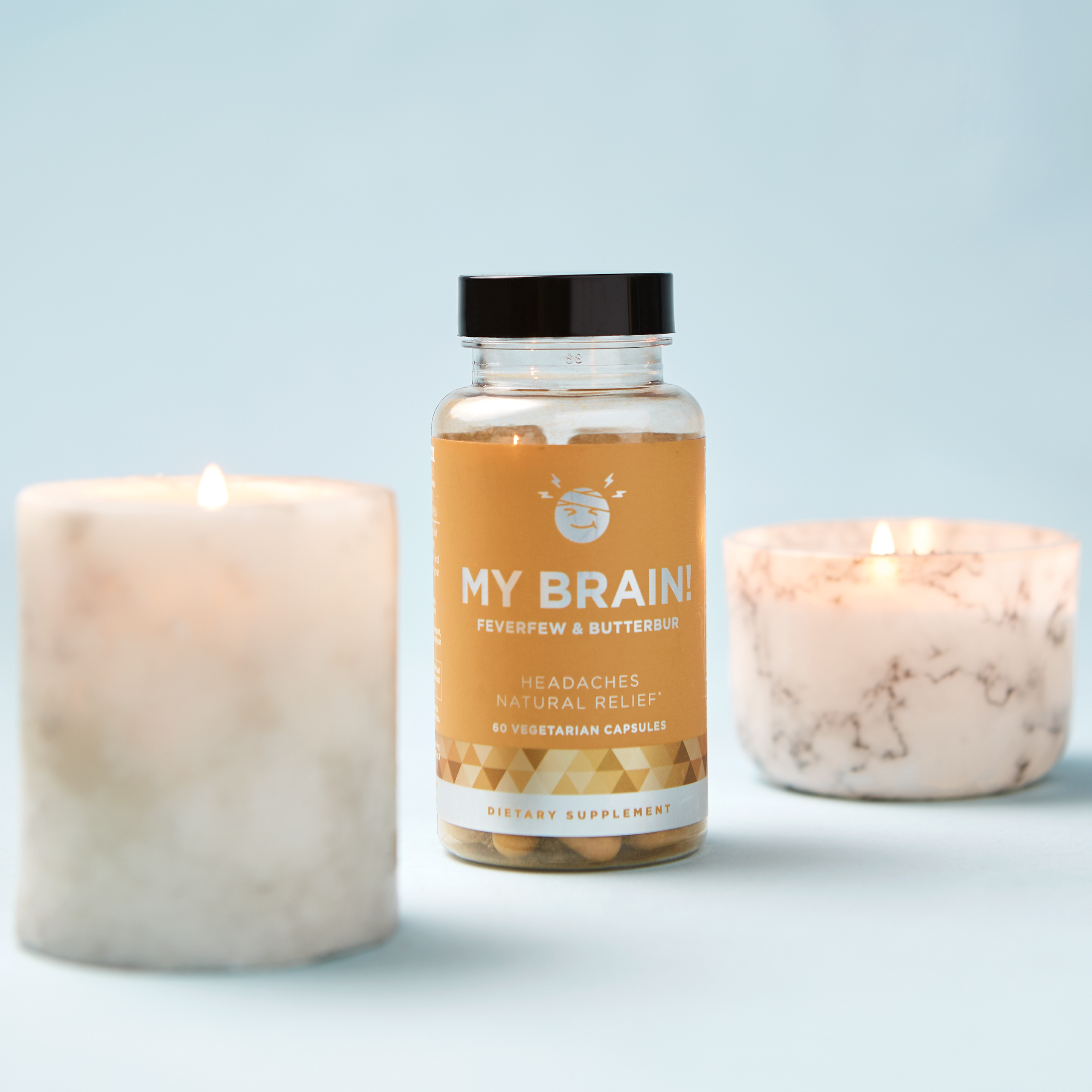 Supplement #1: MY BRAIN!
Do you get headaches? You are not alone.  Up to 75% of people get frequent and debilitating headaches of different types such as migraines, those who experience sensitivity, auras, nausea and more. MY BRAIN! can provide fast-acting relief for headaches.
Unfortunately, most people are using over the counter pain relievers that may promote relief but with costly side effects such as damaged liver, stomach bleeding, kidney problems or simply digestive distress.
Using a pain-reliever that is natural, powerfully effective and benefits overall health is key. Taking too many over-the counter drugs can even back-fire with more headaches.
My Brain! Is an exceptional combination of ingredients that helps to prevent headaches, tension headaches, migraines, all types of headaches and also helps optimize brain health with its combination of herbal extracts. This supplement is a natural long-lasting headache relief formula
INGREDIENTS IN MY BRAIN!
I personally believe this is the optimal blend of ingredients of feverfew, butterbur and magnesium with supporting nutrients, with zero fillers, binders or artificial ingredients to quickly stop or prevent headaches.
The quality main ingredients in MY BRAIN! are:
Feverfew
Feverfew, a natural herb, is known for relaxing tension and constricting blood vessels in your head. This eases the painful pressure you feel when a headache comes on. It is also good for reducing inflammation and pain due to an ingredient called parthenolide, similar to aspirin
Butterbur
Butterbur is an herb that research shows can help reduce migraines and the severity of them, including the length of time they last.
 Magnesium
Magnesium is an essential mineral that our bodies need to function properly and is necessary for over 300 processes in the human body.
Science has found that magnesium can reduce and effectively prevent migraines and other headaches. Additionally, My Brain! Contains specific nutrients that support brain health and reduces inflammation such as vitamin D, Boswellia extract and the complex of B-vitamins.
EFFECTIVENESS AND BENEFITS
One customer (of thousands) left this five star review: "Happy Customer" and another customer left this review: "Great product!" Both indicating how happy they were with the product.
HOW TO USE MY BRAIN
Take 3 capsules with a meal and 8 ounces of water. Take once a day for optimal effectiveness.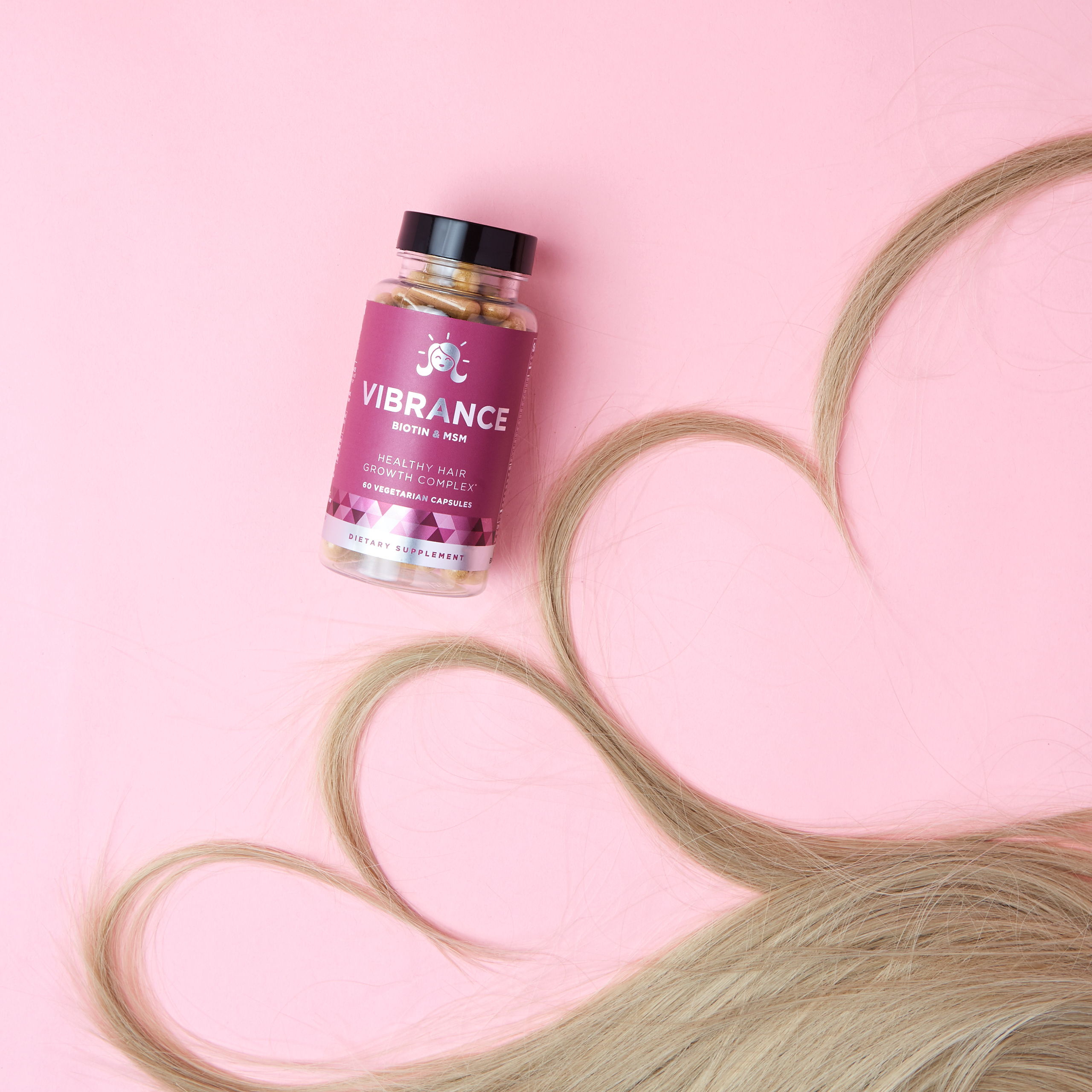 Supplement #2: VIBRANCE
It's no secret that thicker, fuller hair is one of the most desired traits for many folks. Many people (including myself) are disappointed and frustrated by the state of their hair. There are some who are blessed with thick locks, but the majority of us are not.
Hair loss, thinning hair, lackluster hair can have many causes, including stress. However, the right combination of nutrients can be a powerful game-changer.
The good news is that you don't have to wish for gorgeous hair because VIBRANCE by Eu Natural has found the answer to beautiful locks and hair volume. You now can enjoy faster growth, stronger hair. All you have to do is take this 'multi-vitamin' for your hair.
INGREDIENTS IN VIBRANCE
VIBRANCE by Eu Natural is clinically proven and uniquely formulated with nutritious vitamins, minerals and herbal extracts such as Biotin, MSM, Myo-Inositol, and Bamboo Extract, which are powerful in promoting healthy hair growth.
EFFECTIVENESS AND BENEFITS
Within weeks crucial nutrients begin to promote better scalp and follicle health (including nails!). Within four weeks, problem hair such as dry scalp and hair begins to be replaced with new shiny and stronger hair. Within eight weeks, hair and nails are healthier and much stronger. After three months, you can expect a beautiful, healthy and shiny mane.
One customer (of many) left this five star review: "My hair is growing like crazy…" and others love this product for their hair as well.
HOW TO USE VIBRANCE
Suggested Use: Take one EU VIBRANCE capsule with a meal and 8 oz. of water twice daily. Do not exceed two capsules daily.  For best results, use for at least eight weeks.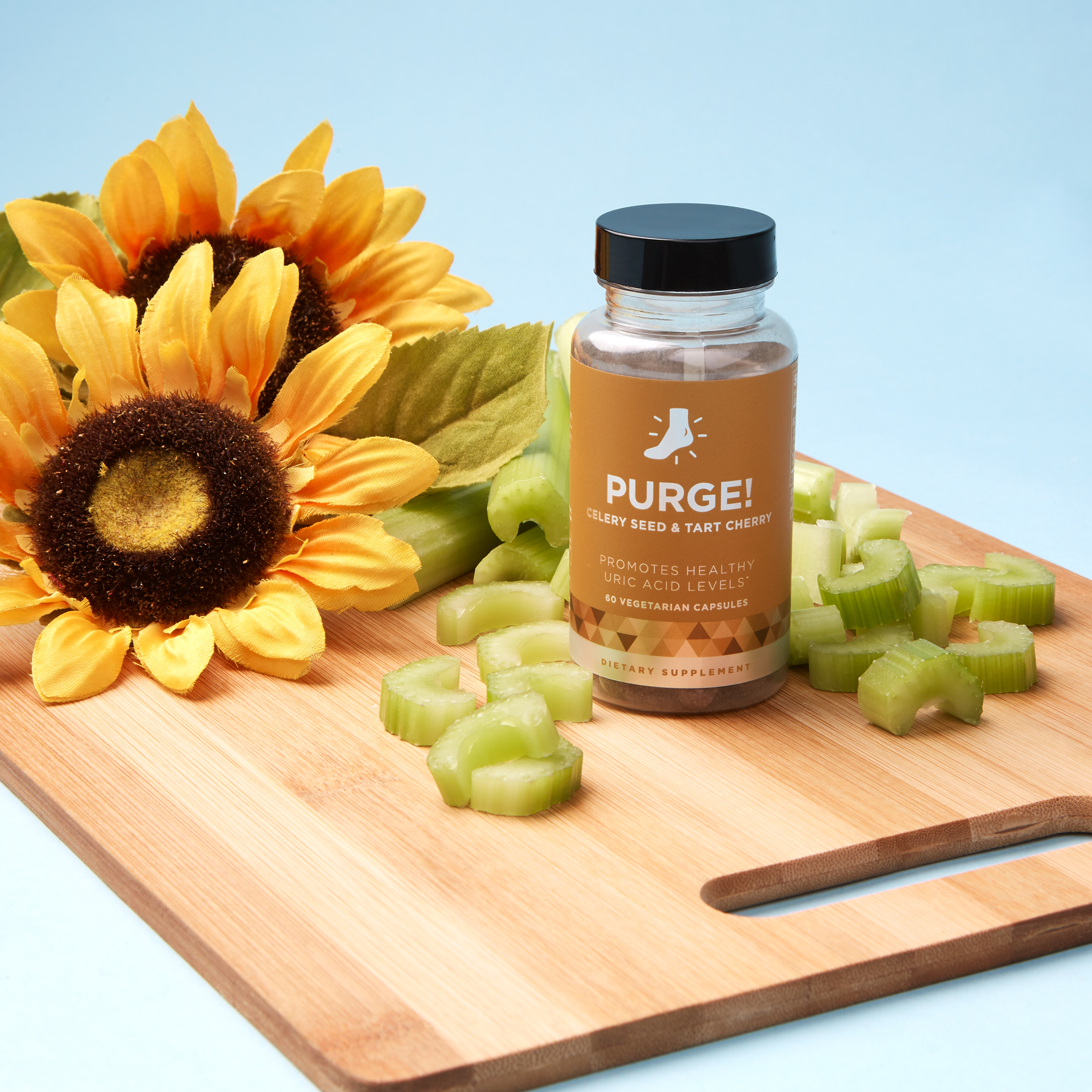 Supplement #3 PURGE!
ABOUT PURGE!
PURGE! by Eu Natural is a uric acid cleanse that is Formulated with Vita-Cherry Hi-Actives Whole Tart Cherry and Celery Seed Extract, a powerful antioxidant blend that helps to powerfully reduce inflammation while boosting your overall health and well-being.
 INGREDIENTS IN PURGE!
PURGE by Eu Natural contains two main ingredients: Celery Seed and Tart Cherry. Celery seed contains Luteolin and other compounds that can reduce uric acid levels and reduce inflammation. Also, Tart Cherry is powerful in that it too reduces inflammation and uric acid..the main cause of gout attacks.
The unique supportive nutrients, which are just as important, have created a natural blend of pain relief and prevention to keep you worry and pain-free for years to come.
EFFECTIVENESS AND BENEFITS
If you've every experienced a gout attack or painful joints, you know how excruciatingly painful it is and one may live in fear of the next sudden attack, Eu Natural PURGE! is a powerful game-changer! If you read the enormous number of 5 star reviews of people whose lives have changed because of this potent and natural supplement, you will see just how effective PURGE can be. If you struggle with pain, this may be your best friend.
HOW TO USE EU NATURAL PURGE!
Take 1 capsule of PURGE! twice a day for immediate support, with a meal and 8 ounces of water.