Ultimate Chocolate Chip Cookies
It's Autumn and the perfect time for delicious Chocolate Chip Cookies! These cookies smell amazing throughout the house while baking and..best of all,  are sugar-free, no grain while also being low carb. Healthy comfort food that is so delicious, you may want to double this recipe.
Ultimate Chocolate Chip Cookies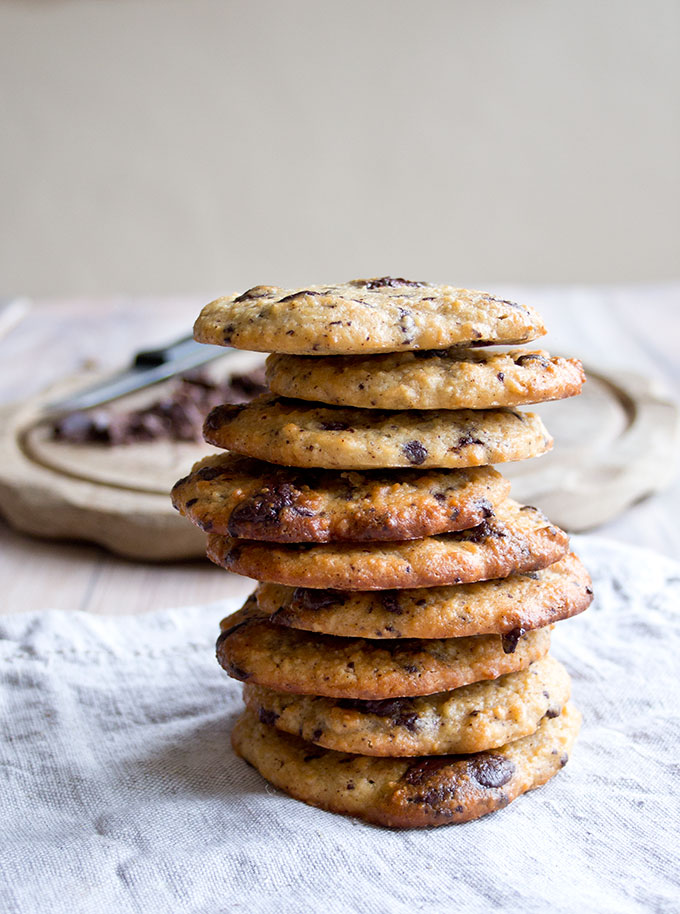 Ingredients
1 cup almond meal
1 medium egg
5 tbsp heavy cream
1 tbsp butter or coconut oil, soft
1/2 teaspoon baking powder
3 tbsp erythritol
1 1/2 tsp. real vanilla extract
1/2 cup dark chocolate, chopped or chips (85% minimum or sugar free/stevia)
Instructions
Preheat the oven to 350 F.
Combine all ingredients except the chocolate with a blender
Stir in the chocolate chips
Spoon the mixture on a baking sheet lined with baking paper. Form into the desired shape (1/2 cm thick)
Bake for 12-15 minutes or until the edges are nicely browned. Enjoy!
©2017 DLS HealthWorks, LLC.  Lori Shemek, PhD health and weight loss expert.  Bestselling author of How To Fight FATflammation! and the bestselling author of  'Fire-Up Your Fat Burn!'